Interview with Hyekyung Park
DOOSAN MACHINE TOOLS Seoul South Korea
"At EMO MILANO 2021 to expand our market presence in Europe". 
Could you give us a preview of technologies, contents, and initiatives you plan to introduce at EMO MILANO 2021?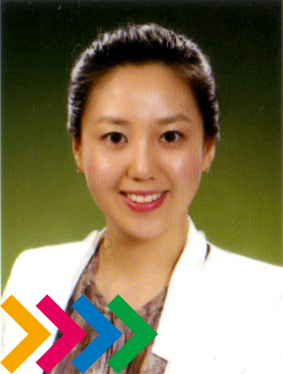 Lately, machine tool users have been showing a growing preference for machine tools that can cut complex workpieces with one setting on a single machine tool and increase productivity and secure machining flexibility through 5-axis and multi-axis processing. In line with such trends, Doosan Machine Tools is planning to exhibit its 5-axis/multi-purpose and multi-tasking/multi-axis machine tools at EMO MILANO 2021. Doosan Machine Tools's three exhibition technological themes at EMO MILANO 2021 will be "5-axis," "multi-tasking & multi-axis" and "automation." In the first of these categories, we will feature our 5-axis machine tools, such as the DVF 5000 and the DVF 6500, along with multi-purpose machine tools such as the VCF 1100LSR and the VCF 5500L. In the second category, we will showcase such tools as the PUMA SMX2100ST and the PUMA SMX5100LB, each of which delivers the maximum processing capability ever realized in its class, together with our renowned multi-axis machine tools such as the PUMA TT1300SYY and the PUMA TT2100SYYB. In the category of automation, we will present our advanced automation solutions including the RPS (Round Pallet System) and the AWC (Automatic Workpiece Changer), which are designed to enable our customers to accelerate the creation of an automation environment. Our main models in this category include the NHP 5000 machining center, which is equipped with an RPS (Round Pallet System), and the DVF 5000 machining center, which is equipped with an AWC (Automatic Workpiece Changer).
What does EMO mean for you and, in particular, what does this edition represent? What do you expect from EMO MILANO 2021?
EMO, the world's largest machine tool exhibition, offers us the best opportunity to raise our brand image and at the same time promote our products and our technological competence throughout Europe in order to further expand our market presence there. We have particularly high expectations about EMO MILANO 2021 as it is the first offline international exhibition to be held during the post-COVID-19 era. We understand that the Italian government is offering a tax reduction incentive of up to 50% to local companies that invest in machine tools, robots, automation systems, and 4.0 and digital technologies until 2022. We believe that the policy is great news for the Korean machine tool industry, which ranks third in the Italian machine tool import sector, and that it will enable Doosan Machine Tools to significantly expand its market presence in Europe as well. We anticipate that we will be able to promote our company, products and technologies most effectively at EMO MILANO 2021.
Are you positive about 2021? What is your forecast for 2022?
We anticipate that the world will gradually get over the impact of COVID-19 and demonstrate a distinct growth pattern in 2021 compared to last year. Thanks to the vaccination campaign and the implementation of relief measures, the whole world is experiencing economic recovery. We believe that if this trend continues, the world will be able to recover the economic vitality of 2019 already by 2022. Of course, some uncertainties still remain, with vaccine supply and trade disputes between the US and China looming as serious risks that could disrupt the global economic recovery significantly. Nevertheless, new opportunities are being created at the same time, including the prospect of significant profits in the oil and gas, energy, and EV-related industries in 2022, driven by the declaration of carbon neutrality by major countries around the world.
Which are the most vibrant markets at the moment?
In China, the machine tools industry has recovered quickly and is showing a strong growth trend propelled by the recovery of domestic demand coupled with the government's support for locally produced machine tools. Notably, the number of new contracts is increasing for molds and semiconductors, while EV parts production is also expanding. As such, Doosan Machine Tools is striving to develop new technologies to meet the increasingly diverse customer needs in the Chinese market. In Europe, we are striving to increase our market share. In the European metal processing market, we are focusing on the kind of high-quality, high-value-added processing that is only possible with high-quality machine tools. Accordingly, Doosan Machine Tools intends to expand its market share in the continent with its 5-axis machine tools, multi-tasking and multi-faceted machine tools, and automation solutions in order to help our customers achieve even better quality, greater precision, and higher productivity in their operations.
Could you give us any indications about the technological trends that characterize the sector and your offer in particular? What do your customers ask for?
The latest trends include the reduction of the weight of parts, the emergence of composite materials, and an increase in complex workpieces, all of which are expected to continue pushing the demand for multi-tasking, 5-axis, multi-purpose machine tools in the market. In addition, our customers are asking us to shorten the usual delivery period to enable them to meet the increasing demand due to the recent economic recovery – a request which we aim to satisfy quickly both technologically and strategically.