PARKSON WU
Parkson with more than 30 years of experience in CNC rotary table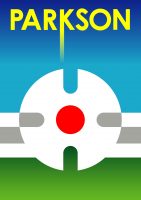 PARKSON with more than 30 years of experience in CNC rotary table. We built completed design, manufacturing, assembly and inspection systems in various fields of our CNC rotary table, CNC tilting rotary table, horizontal CNC rotary table, auto pallet changer system and intelligent warehousing system.
All the time, PARKSON has persisted in the foundation of manufacture, which is design developments and engineering technologies and has followed the operational principles: "Quality to accomplish future; no ending innovation" to develop new products.
More importantly, PARKSON with our own "experienced development team", continuously developing the latest products and offer newest related products to domestic and foreign machine tool makers.
In order to bridge trust between buyers and sellers, "Corporate Identity Verification" of TÜV Rheinland Group provide additional confidence . PARKSON is one of few companies in the Industry that have obtained the "Corporate Identity Verification" of TÜV Rheinland Group since 2020 so as to become a trustworthy business partner internationally.
PARKSON cannot be absent from the upgrade of intelligent machine tools.