SCHAUBLIN MACHINES SA
Schaublin Machines SA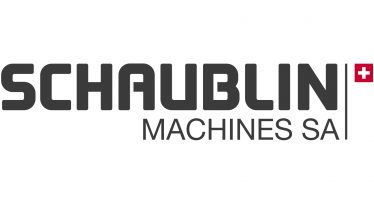 Schaublin Machines SA, as a specialist of hard turning and grinding, also offers turnkey projects with automation solutions.
During EMO 2021, Schaublin Machines SA will show its 632-Y CNC compact production lathe, its 202TG modular turning-grinding lathe and its famous 102 conventional lathe. In addition, two NEW products will be revealed.
632-Y CNC Compact Production Lathe: This lathe is the proud successor of the Schaublin 110 lathe with all the possible configurations of a production lathe. With its 2.4 m2 floor space, this lathe gets a huge success due to its compactness, its high precision in hard turning as well as the automation solutions it can offer.
202TG turning-grinding lathe: This lathe with its new A2-4 spindle allows infinite machining solutions with its modularity and its internal and external grinding capabilities.
Conventional lathe 102: Schaublin Machines SA continues to offer its famous conventional lathes that made the worldwide reputation of the name Schaublin.
Preview developments: A new CNC lathe with two Y-axis as well as a machine for very high production will be presented exclusively.
You are welcome to discover our products and new solutions!