MEBER
Saws for cutting steel aluminium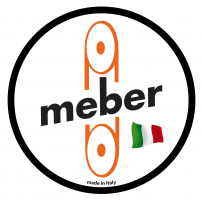 We have been manufacturing processing machines for over sixty years and the cutting of different materials: from wood, to steel, from aluminum to cast iron, including those for processing plastics.
There are many advantages of a Meber machine, which have always been strong points recognized to our brand. Research and flexibility, design quality, productivity. Our products fully repay the trust of those who have them chosen, offering in exchange practicality, reliability and decisive support to their work.
Often also tailor-made solutions to solve the most varied problems and thus maximize productivity.