MCM
Compact, green, ergonomic and 'smart', the new look of Clock EVO range on stage at EMO MILANO 2021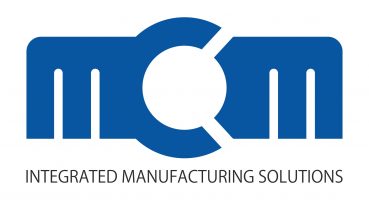 Thanks to an R&D process developed over the last year and a half, the restyling of Clock EVO range is now complete. The range of MCM small-sized machining centres consists of three models: Clock EVO 800, Clock EVO 1000 and Clock EVO 1200. The restyling started from the smallest model, with its debut at the BiMu exhibition last year, continuing with the intermediate model. Today the path is completed with the Clock EVO 1200 model, that will be presented in its new look at EMO MILANO 2021, in the configuration with a renewed multi-pallet system in the 4-axis entry version.
The restyling of the Clock EVO range mainly concerns:
Design: even more modern and appealing
Ergonomics: to ensure increased safety, ease of use and usability for the operator
Compactness: thanks to a further reduced size of the machine structure and smaller overall dimen-sions on the ground
Green logic: to ensure energy saving and eco-sustainability
Modularity and flexibility: thanks to the possibility of implementing multi-pallet systems
Adoption of digital components and platforms: for diagnostics and predictive maintenance pur-poses
The restyling of Clock EVO line has also been conceived with the aim of meeting the needs of mar-kets other than aeronautics, such as component, compressor and gearbox manufacturers. This range renewal path also highlights the vocation to R&D that has always been the distinctive feature of the Piacenza-based company, thanks to the virtuous synergy between MCM know-how and collabora-tions with universities and research institutions.