LCE ENGINEERING AND ROBOTIC
We Design, Integrate, Provide Technologically Advanced Solutions for Your Business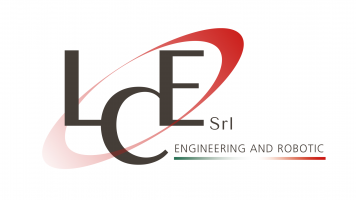 LCE Engineering and Robotic srl was founded in 2001
It is on the market as a high-tech service company.
Acquires new technologies year after year through field experience and through R&D projects that have allowed it to establish itself on the market among companies with a wide range of the most sophisticated technological solutions to offer niche solutions
MISSION
To provide advanced solutions with high technological content, thus solving very complex problems using the know-how on multiple technologies and adding together its experience to offer tailor-made solutions to our customers and all this working with passion and enthusiasm
VALUES
Passion, honesty, reliability, professionalism are the values that characterize the LCE working group.
A group of trained and motivated systems engineers and designers able to provide advanced consulting in the field of Robotics, Artificial Vision, Marking and Tracking, PLC and SCADA Software and in the formulation of customized software using high-level languages.
LCE is a reality able to keep up with the times thanks to the continuous training and updating activities.
LCE is a guarantee.
It is a company that has founded its work on the seriousness, speed and flexibility in the services offered.
PRODUCTION SECTORS
In the industrial world we are engaged in the automotive, food, pharmaceutical, packaging and logistics, feed sectors.
GOALS
To convert your thought and your need into a real project.
Run and set a pace with the times following the customer through forefront technological solutions.
Inventing, proposing, building a productive future of high quality and functionality.
Every day we work with these objectives.