DROPSA
DropsA Exhibiting at EMO MILANO 2021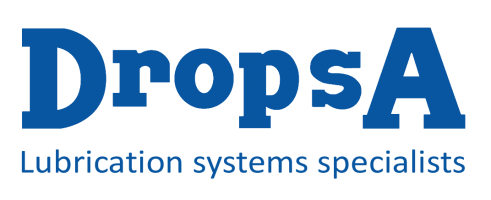 By visiting Dropsa's booth, you'll have the opportunity to discover the wide range of systems and solutions for the various types of machine tools, such as milling machines, lathes, saw machines, broaching machines, drills, CNC working centres, and straightening machines.
Furthermore, discover the latest MQL lubrication solutions specific to the cutting operations and metal working functions of machine tools. Introducing the MaXtreme, a revolutionary solution for micro-aerosol, minimal quantity lubrication (MQL) machining that is ideal for the most demanding and high performance near-dry machining applications requiring external, internal, and through-the-tool minimal quantity lubrication.
Moreover, discover and view the Automatic Omega electric grease pump, an IoT lubrication pump that incorporates a touch screen display, utilizing DropsA's DRUCS technology, which allows the monitoring and management of all functions through an external device.
Additional automated lubrication systems located at DropsA's booth:
– Solutions for oil lubrication systems, utilizing oil pumps which can create a thin lubricant film that protects machine components.
– Progressive grease lubrication systems which provide a precise amount of grease to lubrication points, utilizing separate "progressive outlets". This solution is ideal for machine tools of various dimensions requiring complete control of a lubrication operation utilizing several points.
– The Vip4 family, solutions designed for the monitoring and control of precise air-oil lubricant flow. The Vip4 applications are suitable for cooling processes and to carry defined quantities of miniscule air-oil particles to the lubrication points of machine tools and cutting applications.