CKS CABLE CHAIN, DRAG CHAIN, CARRIER, HOLDER
CKS Cable Chain Systems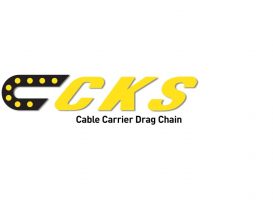 CKS Cable Chain System was founded in 2004. It is become a leader in cable chain manufacturing sector in Turkey.
It is contains many different kind of cable chain products and its components.
CKS holds the highest level of the product quality and customer satisfaction and needs.
It is works with special experts in the their field and improve it's products day by day.
Thus, CKS must improve it's quality in each day and have to focus on quality.
CKS started to export sales in 2012. CKS has many distributors in Europe and Middle East.
To sum up, CKS are able to offer you our quality products at higly competitive prices. It is endeavour to develop strong, long-lasting relationships with our customer through careful consideration of their individual needs.