CHAIN HEADWAY
Chain Headway continuous support of our partners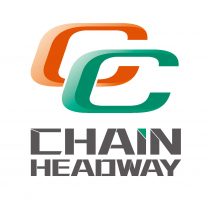 Chain Headway are a CNC cutting tool manufacturer focused on design and production of a range of high-quality CNC cutting tools designed to provide cost effective solutions for customers. We offer flexible systems for cutting inserts and tools, variable geometries and materials.
As a CNC cutting tool manufacturer, it is our mission to provide the highest quality, most reliable tools to our customers. We apply the highest standards to our manufacturing quality and inspection processes to achieve this. We also invest significantly in tool research and development for continuous product improvement to meet the specific requirements of our customers and ensure we maintain our status as a world leader in CNC cutting tool manufacture and design.
Our in-house design experience gives us a deep understanding of the best tool for each specific application, whether it is chamfering, groove cutting, slot cutting, key milling or face finishing. We bring our long experience in tool manufacture to ensure our products perform reliably and consistently.
Because we manage our designs in-house, we are able to rapidly respond to customer requests for modifications for specific tasks and provide in-depth technical advice and support.