BUDERUS SCHLEIFTECHNIK
"Maximum flexibility for YOUR future challenges is offered by the production machines and process solutions from Buderus Schleiftechnik GmbH."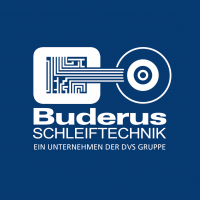 Buderus Schleiftechnik GmbH offers you innovative process solutions and machine concepts for the precision machining of disk-shaped components, gears and shafts.
We are able to integrate combination and simultaneous processes on our machines. Due to the flexible configuration possibilities of various technologies like internal and external grinding, hard turning and honing, up to the use of driven tools, shortest cycle times can be achieved while maintaining highest quality.
Especially with regard to the new challenges in Future Mobility (e.g. rotor shaft, E-shaft, disk-shaped components…) our solutions offer optimal conditions for the constantly increasing qualitative requirements.
And best of all, we don't just deliver only a machine, we guide YOU from the first sample parts to YOUR optimal series solution.