MECOLPRESS
Shape the future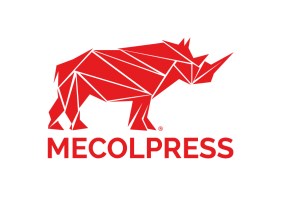 Mecolpress takes part in EMO MILANO 2021 on the wave of change and progress!
For more than 50 years Mecolpress has been producing mechanical, electronical, hydraulic presses and screw presses, for hot forging, coining and trimming metals such as brass, steel, aluminum, titanium and copper. In addition, Mecolpress can provide complete turn-key forging lines.
Recently Mecolpress has paved the way also to the third generation.
But the change Mecolpress is facing is not only related to the leadership. Mecolpress has always believed and invested in innovation, modernity and technological progress.
We present our technology and the strategies to win the challenge in these modern times.
Here below our cornerstones:
– Productivity. The imperative is to produce minimum batches of competitive and flexible machines (that is to produce only what is needed) rather than great quantities at low prices with the risk of creating relevant stock in the warehouse. The machines of ME series include these features to be competitive in the modern automated forging.
– Energy saving. A further field in which Mecolpress is focusing on is the energy saving, by improving the consumptions especially of the hydraulic machines and by the application of renewable energy sources.
– Industry 4.0. Our Calipso software allows to monitor and to analyze the press activity during the complete production cycle and to intervene, where necessary, to optimize it.
– Remote installations. In addition to the teleservice assistance, Mecolpress is structured to carry out completely remote press installations and forging tests.
– Innovation. The most innovative machines of Mecolpress production range are the eccentric mechanical presses of Heavy series, and the hydraulic presses of ME series.
– After sales. The values of expertise and great availability of material in stock are added to Mecolpress readiness. Mecolpress has a warehouse that can provide spare parts even for old machines in the shortest possible time